New Trailers
Published: 1/25/2023
The latest investment of Axess Logistics consists of a number of new trailers for the transport of passenger cars and smaller vans.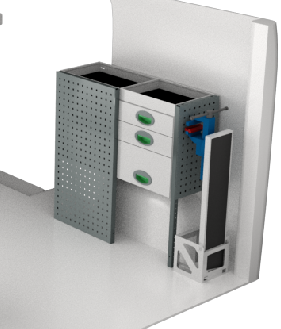 The investment will lead to a safer and betterworking environment for our drivers, as well as a reduced risk of damage to the cars being transported.

The investment also provides an even more modern fleet to handle the growing numbers of electric cars on the market. The trailer is developed with reinforced platforms to cope with loading the heavier electric cars, which will result in a longer lifespan and a decreased environmental impact. The trailers are also equipped with hydraulic guardrails on the upper loading floor as well as hydraulic access ramps for the best safety.

Axess Logistics would like to thank Kässbohrer for a successfully completed development and production process.